The picture you clicked to get here is of Apollo (left) running back to base with the flag, with Akai (right) in pursuit.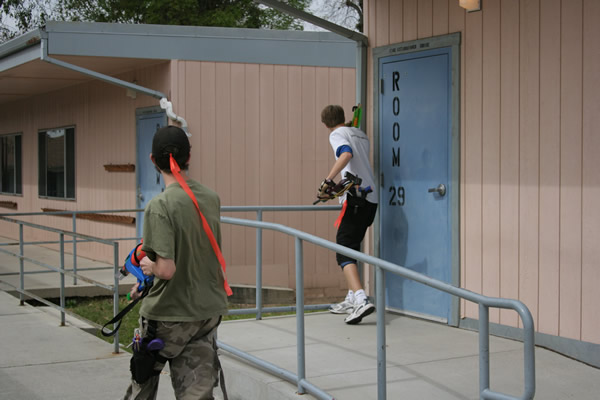 Apollo and Falcon in the center of the Grid.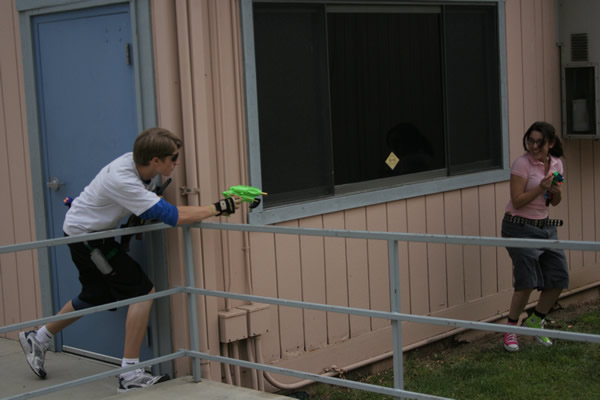 Falcon taking aim at one of the visiting members of clan "NARF"
Akai circling the Grid with Apollo in the background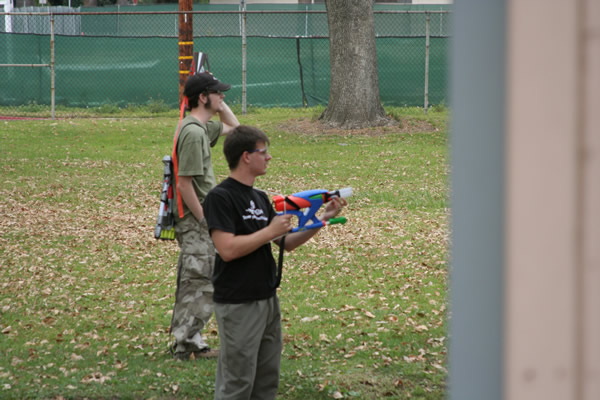 Apollo and Sputnik holding down the fort at an outer corner of the Grid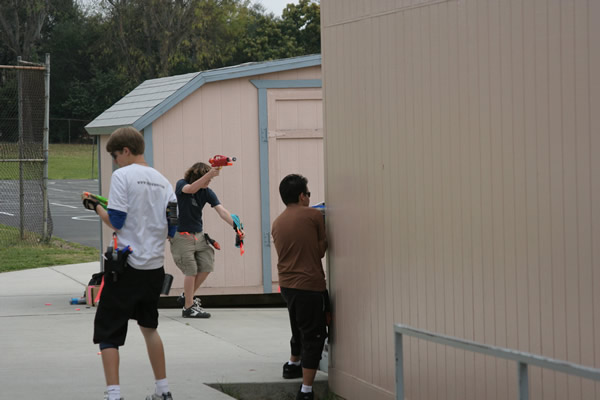 Falcon, Panda, and Akai trading fire with some opponents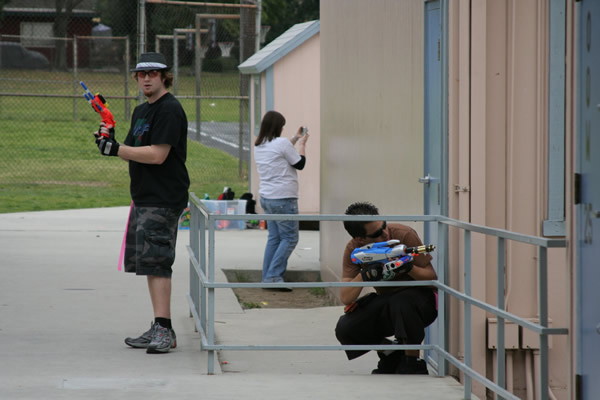 Akai working with visitor and Narfer, Baghead
Falcon, Sputnik, and Panda versus...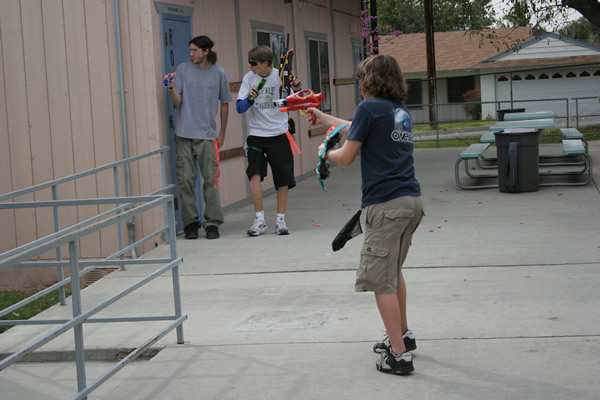 Chronic, Falcon, and Panda preparing to rush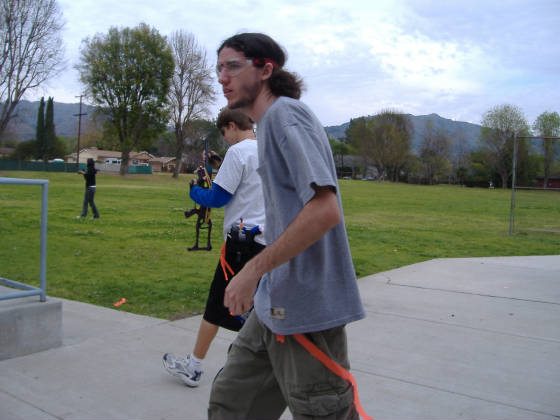 Chronic during a 5-hit round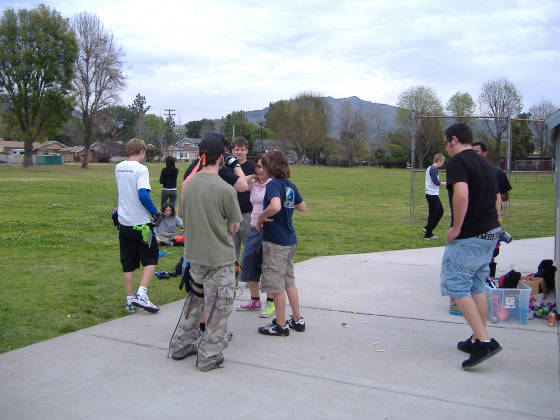 A candid group shot of most of the participants of the day.