Left to Right:Cxwq, Apollo, Falcon, Spoon, Dorito, AnyaSeijin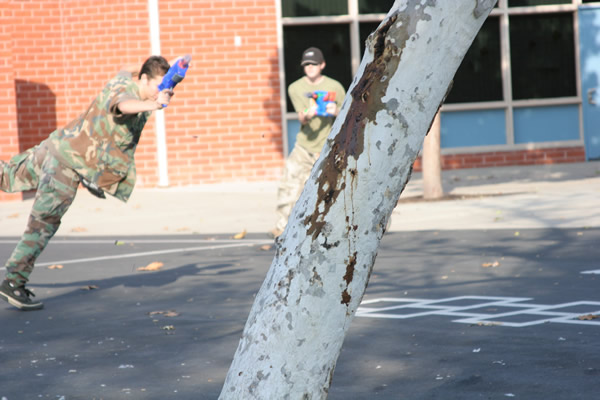 Angel of Death dodges a shot playing around the "Alamo" with Apollo covering
Falcon, Angel of Death, and Sasquatch trading some taunts with the other team during a brief pause
Falcon facing off against Apollo and Dorito.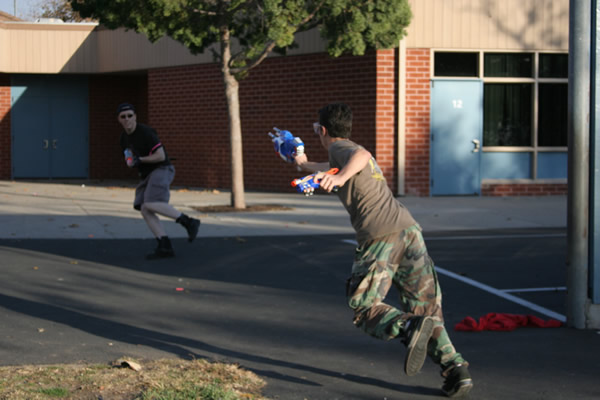 "I just got hit by 12 darts..." - Cxwq
Sasquatch attempting to retake his little bunker in the Alamo. We can't remember who won this...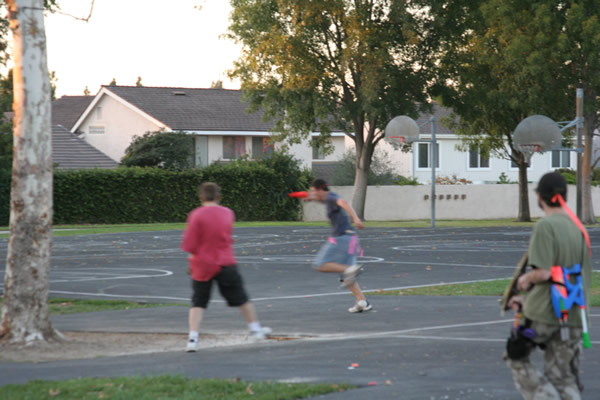 Another one of those mysterious sightings of the famed Sasquatch. Or at least it looks like one...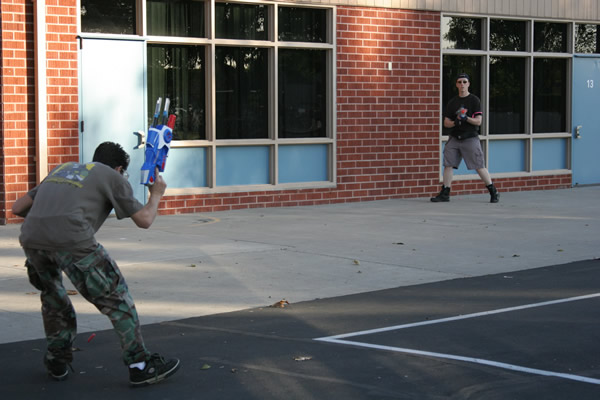 Angel of Death and Cxwq show each other some new dance moves, hoping to impress the ladies.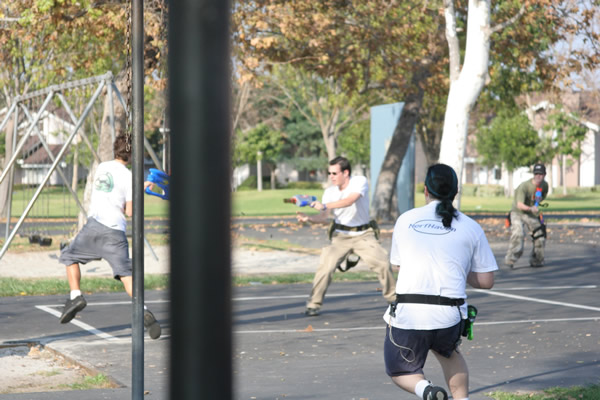 Speed is in the air again, attacking Hubbard with Spoon while Apollo provides Hubbard with backup.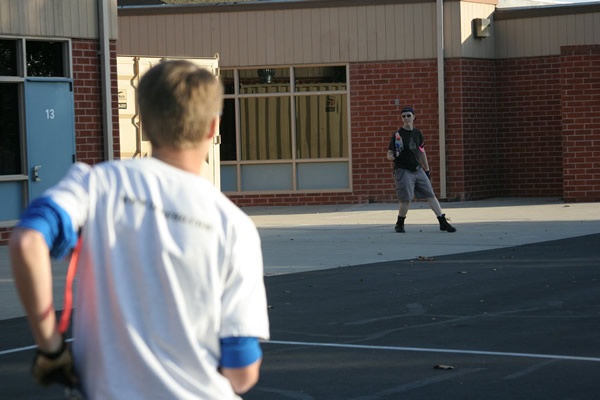 "You draw first." "No, YOU draw first!"