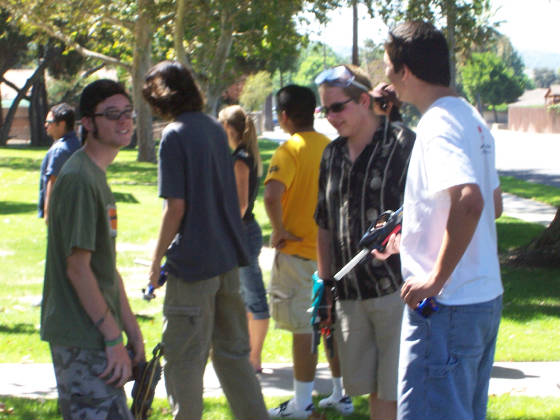 Apollo, Sage, and Sasquatch laugh; they just took Falcon's Nite Finder from its holster on his leg.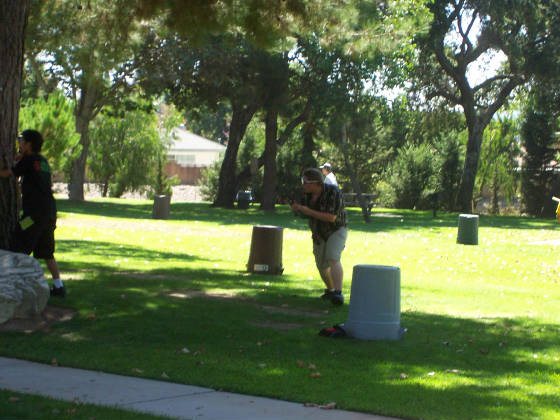 Sage in his first ever round of good old-fashioned West Coast 5-Hit nerf.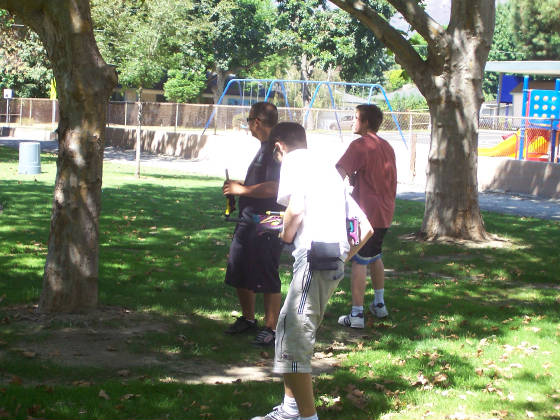 Burke (a guest), Falcon, and Dorito during an earlier round.
Sasquatch at his first ever nerf war. We still don't know the answer to the question on his shirt...
Panda at his first ever nerf war working with Apollo. And no, he never used that gun again...
Falcon, Apollo, and Dorito making some plans in the most conspicuous place possible...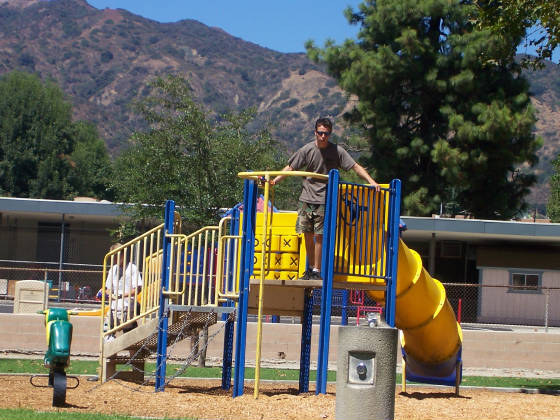 Angel of Death taking a break on the junglegym. Because he can.
A group of us relaxing (if you can call it that) right before a round begins.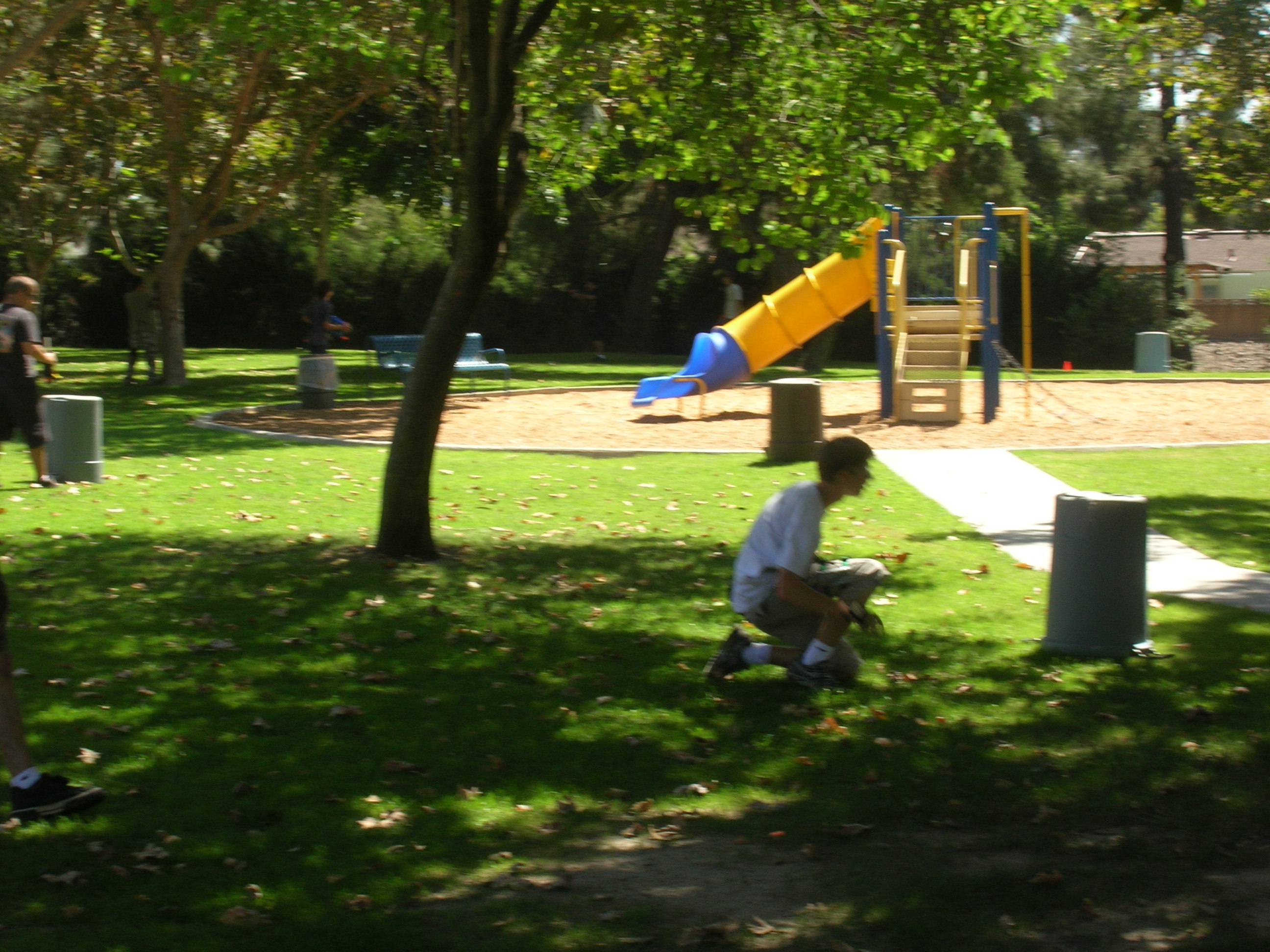 Falcon bunkers up behind a trash can.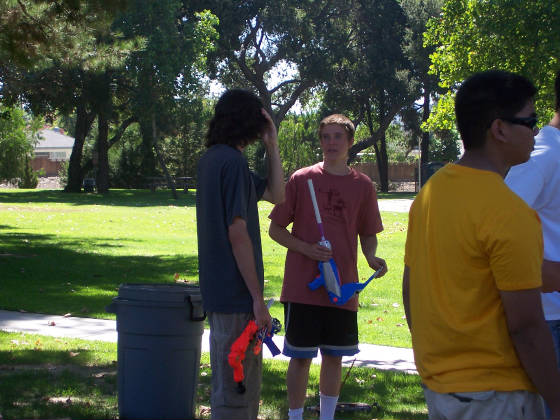 Chronic and Dorito chat between rounds near a group of visiting members of clan "Narf".